Conference and Sales Culture (Part 2)
In-person trade shows: What is their value?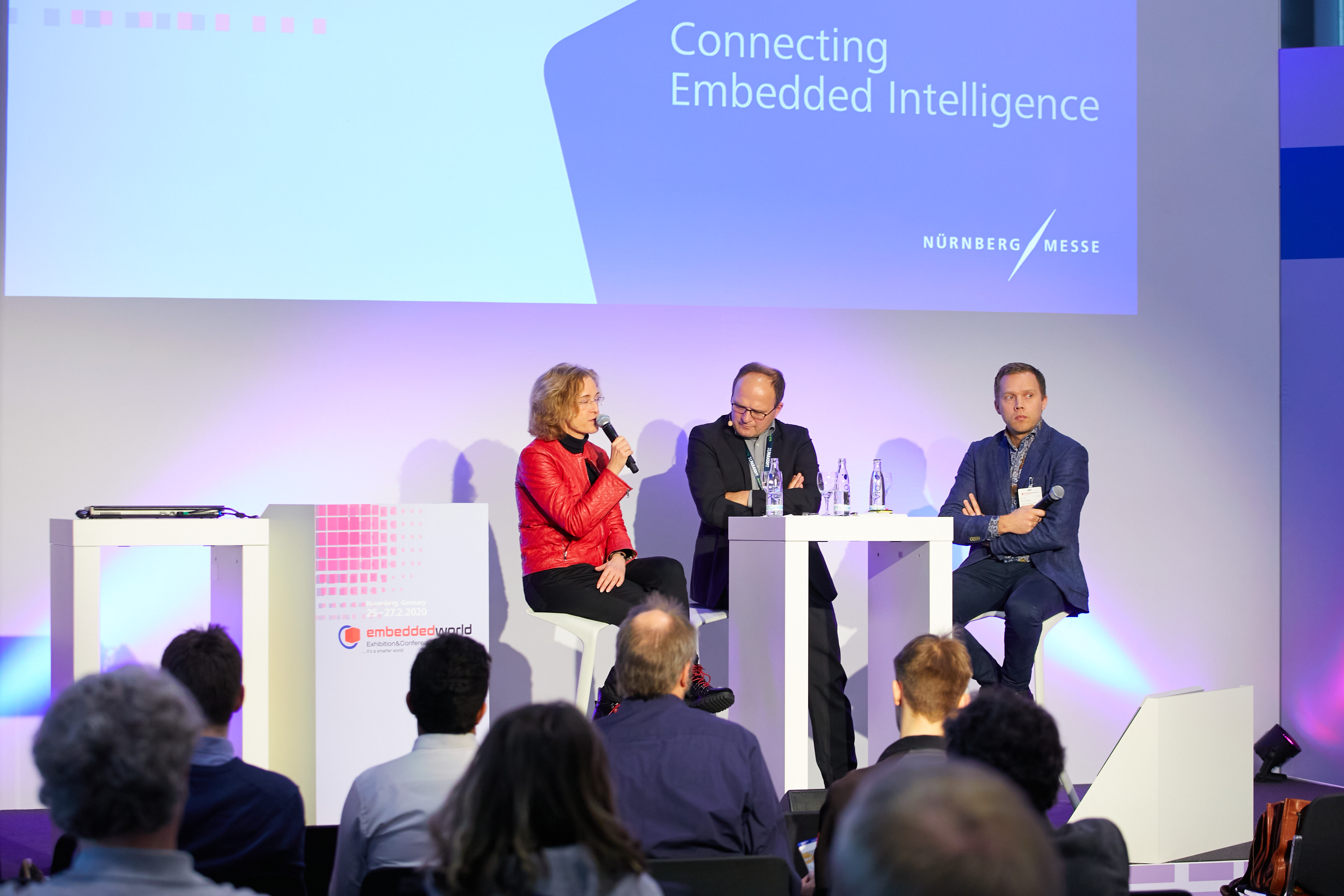 (Panel discussion at embedded world 2019, Photo by: NuernbergMesse / Frank Boxler)

My family talks a lot when we gather. Many conversations are mundane but very often they broach an intriguing and novel topic. Enlightenment is the result, and these are totally unplanned. It's the setting that enables them. We learn by interacting with those having different experiences. We benefit from having the group's eyes and ears looking out for new information and then sharing what excites them. Being plugged into a group of commonly interested people is a huge benefit to discovery.

Online events don't do this well. It's hard to have dinner with someone online (and my family has tried this). We lose intimacy when we are online. Knowing someone increases bonding through familiarity and understanding. As Dave Doherty, President and COO at Digi-Key Electronics told me when talking about why some regions favor being in-person over online, "... it still comes down to 'trust'. You aren't buying a solution…. you are buying a promise." These are personal qualities.

Nearly all trade shows have a theme that attracts a complementary set of exhibitors. Shows are often sanctioned by industry trade groups and associations. Shows of these types don't generally have too much competition. Sanctioning bodies do a good job of corralling everyone in the industry. If there are new shows, they are created by the bodies.

There is one last aspect to consider. In-person trade shows usually consist of an exhibition and a conference. The conference is where you find presentations on technical topics and topics facing the industry. The exhibition drives exhibitor costs as previously mentioned but this is where business is discussed. It is also the exhibition where discoveries are made while walking around. I have not seen a good implementation of an online exhibition. Between exhibition and conference, online favors conferences but there is need for the quality of online to improve. As Dave Doherty noted, "Technology has not yet made for effective 'virtual trade shows' but I'm confident any technology barrier could be overcome" and he cites improvements in online simulation tools as an example. I have no doubt that they will evolve for the better.

Oh, as Steve Jobs would say, "one more thing" and probably the biggest thing at that. One should not be too cavalier in consideration of catching and then possibly spreading a deadly virus. Traveling involves a lot of close contact with strangers. I heard on the radio this morning the most dangerous parts of a flight as far as COVID-19 is concerned. It's loading and unloading and especially when accessing the overhead bins (perhaps exertion increases danger). I recommend thinking hard about this.

So, what does the future of trade shows look like?
American in-person trade show expert, Paige Fossett from ADEX International, told me, "I honestly don't think they will return to their 'glory days'. " She said the trade show industry lost a lot of its "behind-the-scenes" workforce (i.e.: exhibit/display builders, labor/installation companies, caterers, general contractors, etc.) due to COVID-19, which affects the ability to execute trade shows effectively. She mentioned the impact to cities and their infrastructure of hotel rooms, transportation, and restaurants so she thinks they will make some measure of a recovery, but it will be a slow, cautious return with limited spending, limited people traveling to the show, and limited booth components until the world returns to "normal", and even then, she's concerned companies will realize their alternatives that are not as costly. She adds, the consensus from exhibitors about virtual shows is that they are "virtually useless" and they cannot replace the effectiveness of the in-person experience.

Whereas in-person trade shows are waning, online events will wax. I again quote Dave Doherty. Dave told me, "The safe answer [on the future of trade shows] is that it won't be at either end of the spectrum; a full return to life as we previously knew it or completely virtual in which our business lives become a series of Zoom meetings."

Due to COVID-19, nearly all trade shows occurring during 2020 and early 2021 were online and some of their organizers were traditionally in-person trade show organizers. This opens another type of trade show that I predict will be tried - the hybrid trade show: both in-person and online but I recently heard from an exhibitor that if there is an online option, companies will only allow their employees to attend it to save the cost of an in-person event. Regardless, I can see hybrid trade shows coming whereby the conference portion is online and the exhibition is in-person.

Wrapping up, are in-person trade shows worth attending? I think they are. I always found it useful to have a purpose or project in mind when attending. This helped me recognize solutions and focussed my visit.

I've attended trade shows in many places around the world: Asia, Europe, and the USA. The best show in the world in my opinion is Embedded World. It attracted 31,000 visitors in 2019 and approximately 1,100 companies from around the world. Some 2,000 people from 46 countries attended its conference. Last year, that conference was online only - no exhibition element - but it will be in-person in 2022. My second favorite is Microchip Masters in the USA and my third is Electronica in Munich, Germany. Whichever in-person show you choose to attend; I encourage you to do so soon before concern for costs morphs them into something ess grand than they are today.

(Author: Randall Restle, WEKA Fachmedien)