CALL FOR PAPERS | embedded world China Conference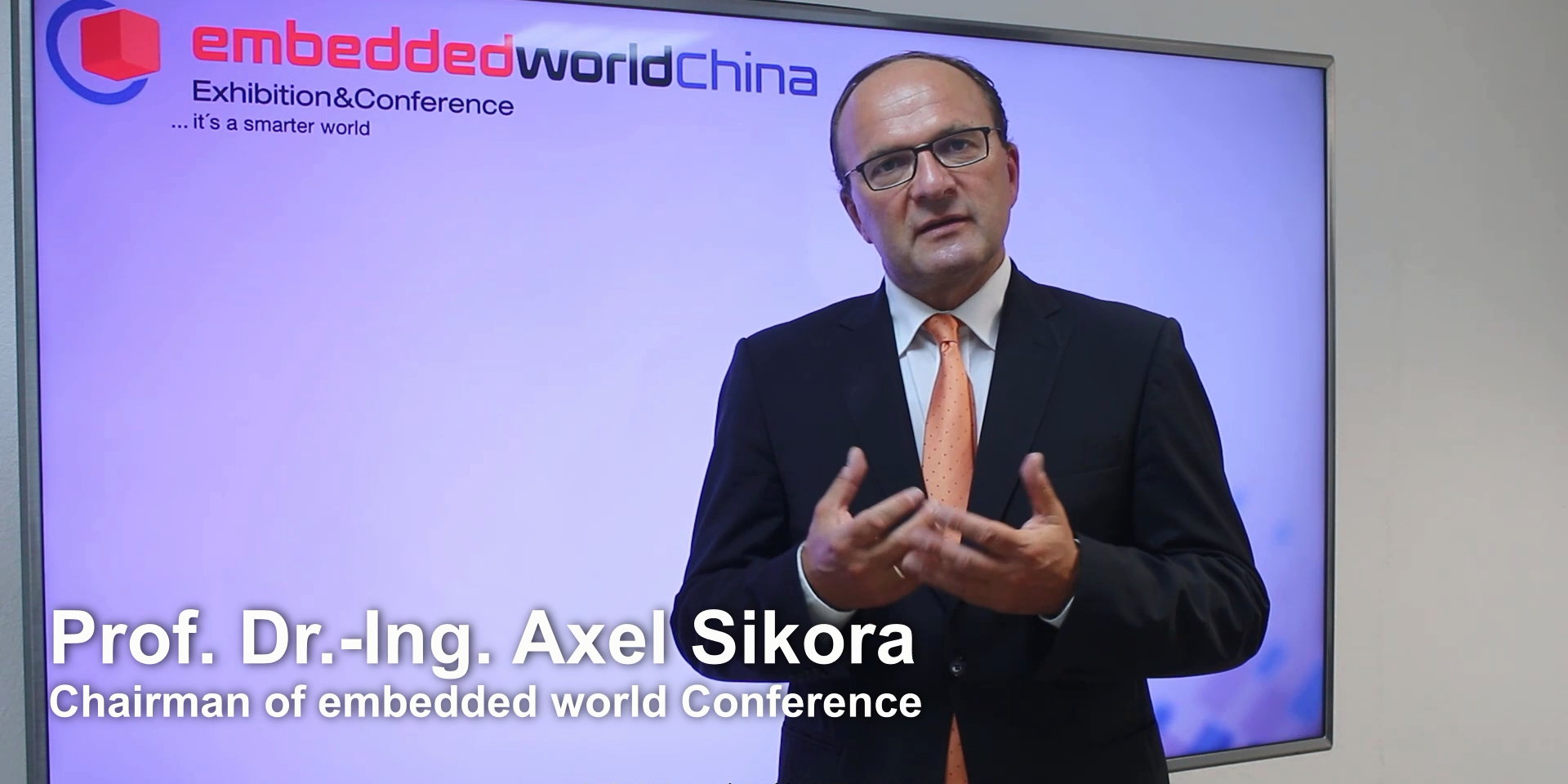 Prof. Dr.-Ing. Axel Sikora
Chairman of embedded world Conference
Welcome to:
embedded world China Conference 2023
intelligent.connected.embedded

In the last 20 years, the embedded world Exhibition & Conference in Nuremberg, Germany, has become the focal point of embedded engineers worldwide and the world's largest event on the topic.
This development is possible thanks to several unique propositions:
It has a clear technology focus covering all aspects of embedded development, from hardware on IC and PCB level, over holistic software & systems engineering, to operation systems and tooling, being cross-sectoral and interdisciplinary.
It encompasses the complete lifecycle of embedded systems, from applied research and development over testing and production to applications and operation.
It brings together the best brains and minds of the embedded community: competent, knowledge-hungry embedded system developers, specialists, and project and product managers full of new ideas.
It enables an intense exchange of ideas within the community combining a thriving exhibition with a trend-setting conference, highlighting and driving future-oriented developments, from IoT, embedded vision, embedded safety & security, embedded intelligence, just to name a few.
We are so excited that embedded world Exhibition & Conference will arrive in Shanghai, one of the major metropolitan regions in China. China is not only a major market for embedded systems, but it also drives an enormous amount of innovations, and is close to all the production sites and markets in Asia.
For the embedded world China Conference, we are now looking for your contributionsYou are invited to present future-oriented technologies and solutions, new ideas and smart concepts for efficient development and life cycle processes. Use your presentation to initiate discussions and to help other engineers and managers to benefit from your experience.
Present a technical paper, describe practical insights in a hands-on workshop, outline your experience from implementation projects or present prototypes and application examples. Talks should be substantial, insightful and educational. Submissions promoting commercial technologies and products will not be accepted. Application related contributions from research and pre-development are welcome to enrich the program.
In addition to presentation slots in the technical sessions, we also invite you as a lecturer of a "class" for either half or full day classes. A "class" deals with an in-depth topic interactively with participants.
Submit your proposal using the following link, The Program Committee looks forward to receiving your submission:
https://call-for-papers.weka-fachmedien.de/frontend/index.php?sub=303
We look forward to a thrilling first embedded world China Conference in Shanghai.
Best wishes & stay safe,
Prof. Dr.-Ing. Axel Sikora
Chairman of embedded world Conference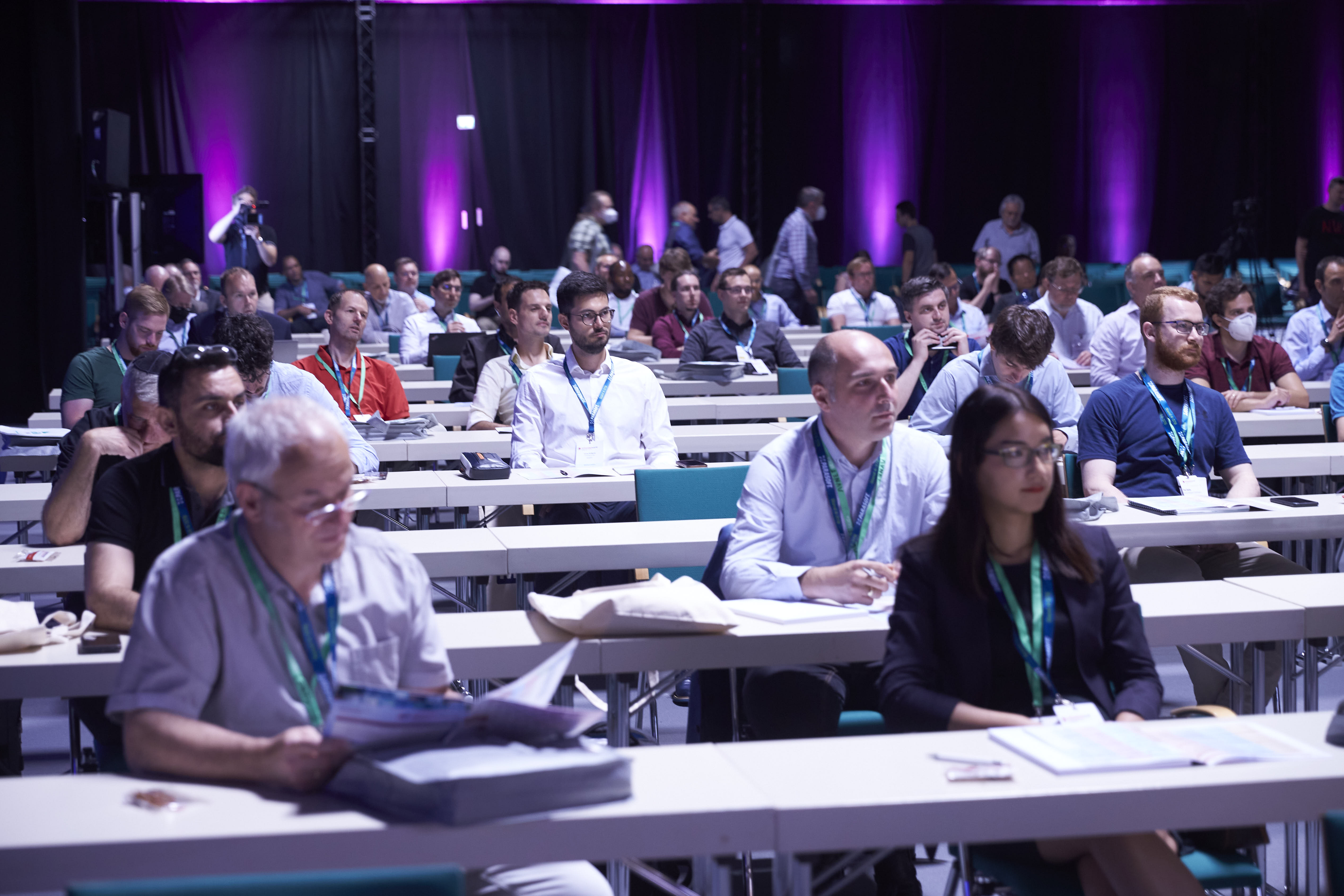 "For the conference of embedded world China exhibition & conference 2023, we will invite many professional speakers worldwide to join us in sharing and discussing knowledge, technologies and tendencies which are most suitable for the Chinese market.
We truly welcome your idea, and look forward to contacting you to be a part of us.
See you soon!"
William Cao
Project Director, embedded world China
Topics for 2023 embedded world China Conference
Internet of Things - Platforms & Applications
- Edge / Fog / Cloud Computing
- Cyber Physical Systems (CPS) in Industrial IOT
- Data Management and Analytics
- Application Case Studies for IOT
Connectivity Solutions
- Wired Technologies (fieldbuses, embedded connectivity)
- Wireless Technologies (LPWAN,…)
- Cellular Communication / NB-IoT / 5G / 6G
- ZigBee, Bluetooth
Embedded OS
- Embedded RTOS (AutoSAR, FreeRTOS, …)
- Open Source / Embedded Linux / Android
- Embedded Virtualization, Separation and Hypervisors
Safety & Security
- Safety and Security Standards
- Safety and Security Architectures
- Hardware Security
- Cryptography and Hacking
- Trusted Computing and Blockchain Technologies
- Securing Embedded Communication
Board Level Hardware Engineering
- Advanced Microcontroller Solutions, Multicore
- Memory Technologies
- Power Management, Low-Power Design
- Free and Open Hardware
- Supply Chain
Systems & Software Engineering
- Development Processes, Methods and Tools
- Programming Languages and Standards, MISRA
- System and Software Architectures
- Code Qualification, Static Code analysis, Testing
- System and Software Quality
Embedded AI & Intelligent Systems
- Hardware Solutions for Embedded AI
- Software Frameworks and Libraries
- Embedded Vision / Cameras
- Sensor Systems, Integration & Fusion
- Embedded AI and Applications
- Autonomous & Intelligent Systems (cars,…)
- AI Application Case Studies
Embedded Human-Machine-Interface
- Usability and HMI Design
- Embedded Graphic Libraries
- Gesture and Voice Recognition
System-on-Chip Design
- Emerging complex IC and System solutions
- FPGA and ASIC design
- Free and Open Hardware (RISC-V, …)
- Digital Design, Architectures and Solutions
- Trusted Electronics & Secure Elements
Cross-Domain Topics and Application Use Cases for embedded Technologies
- Open Source
- High Performance Embedded Architectures
- Embedded Solutions for Medical
- Embedded Solution for Automotive
Acceptance:
Contributions will be selected based on the following criteria:
- novelty
- technological soundness
- technological significance
- ​experience of the speaker
The selection will be executed by a program committee. The members of the program committee are experienced senior embedded engineers and researchers with excellent scientific and business records.
Slides:
Presentation slides will be distributed to registered attendees after the event.
Novel Ideas:
The above list represents just a selection of the topics covered. You are welcome to submit additional interesting suggestions related to the respective topics.
Language:
The conference language is English and Chinese.
No Promotion:
Promotional or marketing-oriented presentations or pure product descriptions will not be accepted.
Originality:
Submissions to embedded world China Conference 2022 should not have been published previously in a journal or conference proceedings, nor presented at another conference, nor should it be currently under review or consideration for publication or presentation elsewhere.
Presenters:
Talks shall be presented by speakers with strong public presentation skills and subject matter expertise. The program committee reserves the right to cancel a contribution's acceptance, if the speaker, the subject or the content of the contribution was changed compared to the original sub- mission.

Please make your submission at:
https://call-for-papers.weka-fachmedien.de/frontend/index.php?sub=303